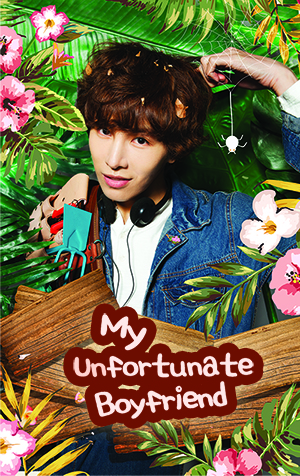 Are you sad that our latest drama 'The Producers' went off the air?
Please don't be! K-plus represents you a new drama series 'My Unfortunate Boyfriend'!
Synopsis: Yoo Ji Na (Yang Jin Sung) is an intern at IM incorporation. With no special background, she does anything to be successful as a career woman. Meanwhile, Yoon Tae Woon (No Min Woo) is an innocent and naive gardener. However, unlike other modern people, this good looking guy is obsessed with old things and hasn't dated any girl. Then the two fall in love with each other. Will they overcome their difference and the reality and confirm their love?
Catch our new drama 'My Unfortunate Boyfriend':
Every Monday and Tuesday, 8:15 pm (JKT)