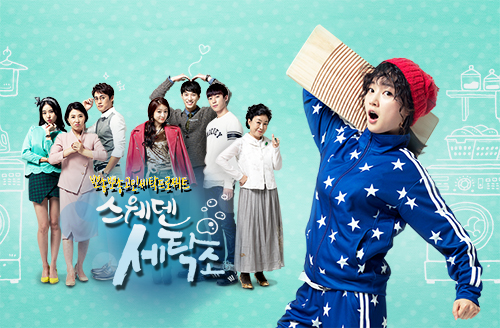 K-plus proudly presents our new drama series in August, `Sweden Laundry`!
A healing drama with comic elements!
This will comfort all of you who are tired of work, study, love, and tough life.
Premieres on August 12th, 2015, every Wednesday and Thursday.
Don`t miss out!
Synopsis:
Middle child Kim Bom (Song Ha-yoon) had a difficult childhood since her mother's love was focused on her older brother Eun-chul (Oh Sang-jin) and her younger sister Eun-sol (Hwang Seung-eon). Now Bom runs a laundromat named Sweden Laundry. She seems ordinary but has a supernatural power to understand other people`s problems by touching their laundry. With the help of her friend, Bom uses her power to help her customers solve their worries.
Please refer to our schedule for the on-air details.