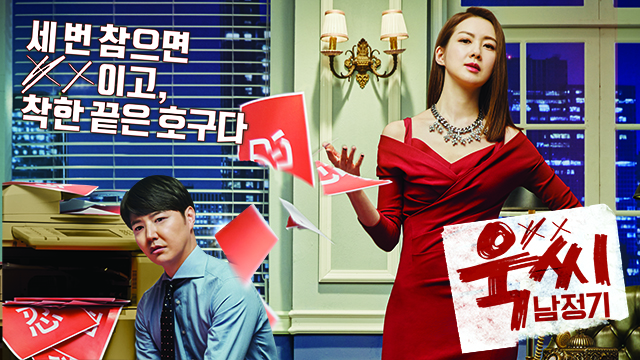 You are tired of being an underling?
People take advantage of you for you are always nice to them?
You want a sweet revenge on your mean superiors?
Then our new drama will give you a vicarious satisfaction!
Don`t miss out our new drama series, `My Horrible Boss`!
Premiering March 28th,
Every Monday & Tuesday, 9:30 p.m.
Synopsis:
Nam Jung-ki (Yoon Sang-hyun) is a Marketing Manager at Lovely Cosmetics. He needs to secure an important deal with Golden Chemicals to get promoted and not to lose his job. He's fully ready to make the sales pitch but encounters an incident due to a new neighbor moving in. Marketing Director at Golden Chemicals, an abrasive woman Ok Da-jung, refuses to make a deal with Jung-ki's company and he loses his job. Later, he finds out the neighbor who triggered his problem is Ok Da-jung…
Please refer to the schedule for the on-air details.