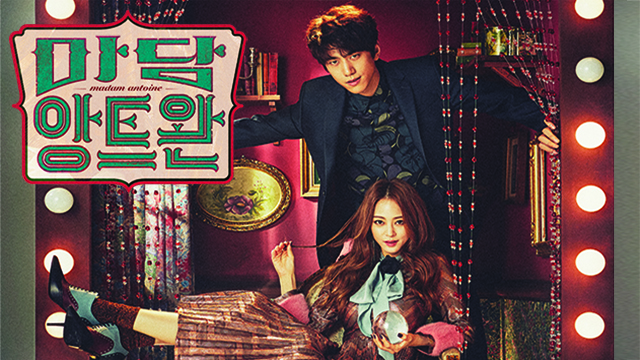 The queen of romantic comedy is back!
Han Ye Seul, who is known for her previous work as `Birth of a Beauty` and `Couple or Trouble`, is back on the small screen.
Once again, she is to show her endless charms and attract many fans!
In addition, Sung Joon from `In Need of Romance 3` is to costar with her!
It feels like you can already hear his sweet deep voice, doesn`t it?
They will make your heart race for sure, get yourself ready for it!:)
Don`t miss out our new romance drama series, `Madame Antoine`!
Premiering February 1th,
Every Monday & Tuesday, 9:30 p.m.
Synopsis:
Go Hyerim (Han Yeseul) is a fortune-teller who's known as "Madame Antoine". She insists that she is spiritually connected to Marie Antoinette, but that is a lie. Meanwhile, psychotherapist Choi Soo Hyun (Sung Joon) opens a therapy centre on the second floor of Hyerim's cafe. They start having conflicts then Soohyun compels Hyerim to take part in his psychological examination…
Please refer to the schedule for the on-air details.