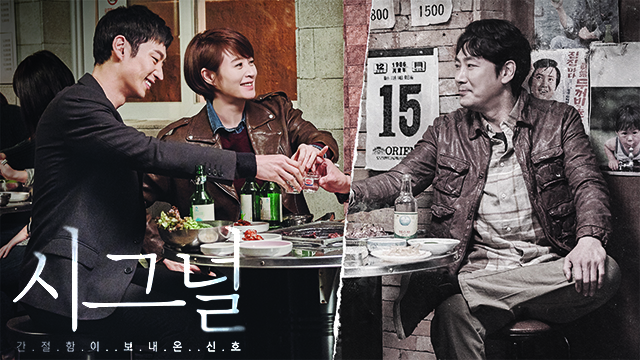 The most outstanding crime drama series of all,
.

Its amazing story line, incredible acting skills of experienced actors, and unpredictable twists
have attracted many viewers and have created `Signal Sensation`.

You haven`t watched it yet?
You have but you want to watch it again?

Don`t you worry,
You can enjoy the hottest drama of this year on K-Plus now :)


Premiering April 27th,
Every Wednesday & Thursday, 9:30 p.m.


Synopsis :

Park Hae-young (Lee Je-hoon) is a criminal profiler and also a police lieutenant. Even though he is a cop, he doesn`t trust cops due to his own past experience. One day, Hae-young hears someone talking through an old walkie talkie. This mysterious guy helps Hae-young to solve the cold cases. And Hae-young's team leader, veteran detective Cha Soo-hyun (Kim Hye-soo) thinks this guy who is from the past is Lee Jae-han (Jo Jin-woong), her senior cop and first love, who died 15 years ago…


Please refer to the schedule for the on-air details.