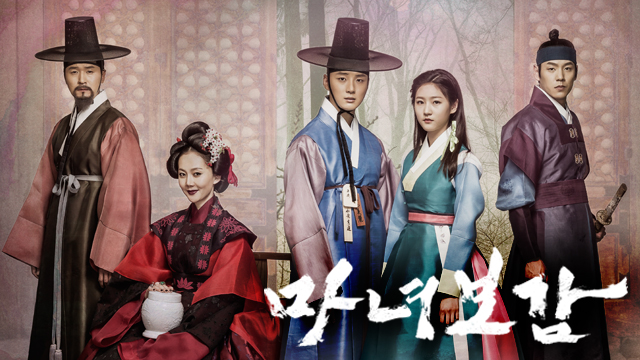 We introduce our newest drama series, `Mirror of the Witch`!
This new drama has already become the talk of the town.
You wonder why?
Because Yoon Si Yoon has come back with `Mirror of the Witch` after 2-year long military enlistment!
Also, his costar is Kim Sae Ron from the movie `The Man from Nowhere`
who is 14 years younger than him!
This is a historical drama, but you will see much more than history.
It`s `fantasy historical medical` drama! (Sounds sophisticated, right?)
You can catch `Mirror of the Witch` on K-plus!
Premiering May 23th,
Every Monday & Thuesday, 9:30 p.m.
Synopsis:
Heo Jun faces discrimination as an illegitimate son and gives up on his natural talents, intelligence, and passion for academia. Succumbing to the limits of his social status, he resorts to just making as much money as he can. Meanwhile, Seori, a princess that is put under a curse when she was born, lives deep in the mountains. One day, Heo Jun goes to the Black Forest to get hold of the kite that his half brother wants then meets Seori there.
Please refer to the schedule for the on-air details.