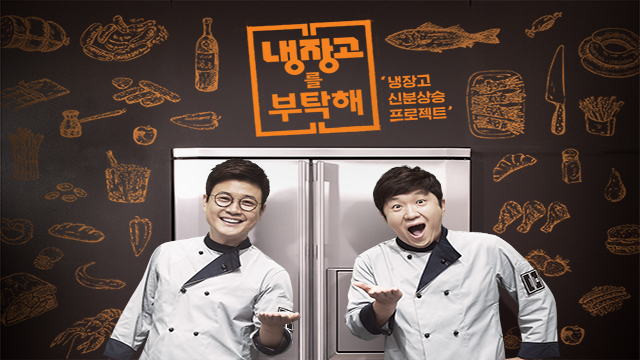 Did you enjoy the first two episode of `Chef & My Fridge`
premiered on K-plus 11 October, Sunday 8.30 pm (JKT)?
The elements of amazing cooking, fun talking, skillful chefs,
and popular celebrities blow your mind!
From this weekend,
you can catch the show every Saturday and Sunday, 8:45 pm (JKT)!
Don`t miss out the most popular Korean cooking show,
Chef & My Fridge, on K-plus!!!
Synopsis:
Chef & My Fridge is a cooking-variety program. The hosts of the program are Kim Sung-joo and Jeong Hyeong-don. Total number 8 chefs (Hong Seok-cheon, Choi Hyun-seok, Sam Kim, Kim Poong, Mihal Ashminov, Jeong Chang-wook, Lee Won-il, and Park Jun-woo) battle for 15 minutes, only with the ingredients available in the refrigerators on the guests. The winner of each battle is decided by the owner of the refrigerator. However, an unbelievable result is waiting for the guests, chefs and the viewers!
Please refer to the schedule for the on-air details.