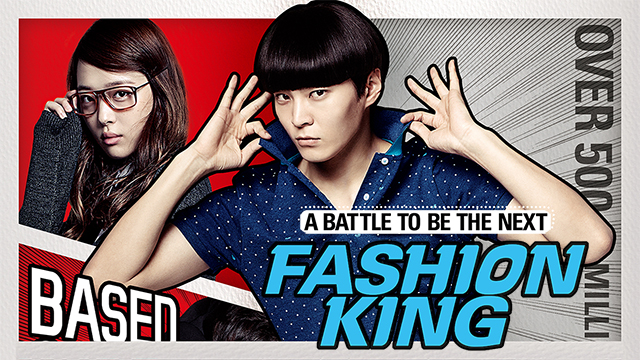 Happy New Year, all K-drama and K-plus fans!!!
Would you like to spend the very first day of 2016 with something entertaining?
For you, we have prepared a fun and enjoyable film.
The national fashion-up project, `Fashion King`!
If you want to be a fashionista, this film might give you some good advice for it ;)
Plus, you will see Ju Won and Ahn Jae Hyun in such fancy outfit!
Premiers January 1st, 2016, 10:00 p.m. (JKT)
Synopsis:
Wu Gi-myeong (Ju Won) is a 'snack shuttle' who has no dream. After moving to Seoul, he tries to start a new life. But only Eun-jin (Sulli), who's a top student at Kian High School, cares for him and a padded jacket he bought to look cool is a fake. But one day, Gi-myeong accidentally meets the legendary fashion king 'Nam-jung' and learns about 'Dopeness' from him. He starts to catch everyone's eyes including Hye-jin(Park Se-young), the queen of Kian High School. But, Won-ho (Ahn Jae-hyun) who's considered as the prince of Kian High School and a perfect guy, is bothered about Gi-myeong getting popular.
Please refer to the schedule for the on-air details.