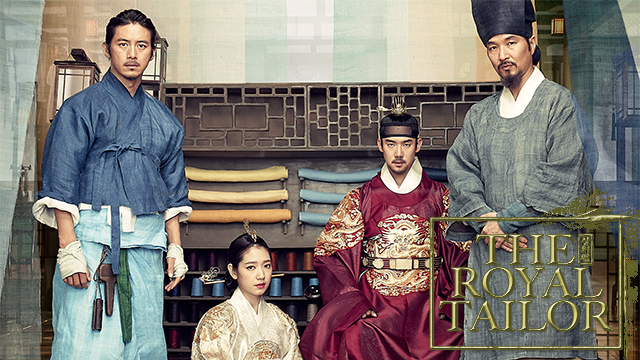 Hello K-plus fans!
We now represent our movie of July, The Royal Tailor!
`The Royal Tailor` is a star-studded movie with Go Soo, Han Seok Kyu, Park Shin Hye, and Yoo Yeon Seok.
Not only their amazing acting skills but also the beautiful Hanbok (Korean traditional costume) will definitely fascinate you!
You have missed its first air on K-plus?
Don` you worry, the re-run is coming up;
8 July, Fri, 22:45 (JKT)
10 July, Sun, 03:00 (JKT)
and more!
Synopsis:
Jo Dol-seok (Han Seok-kyu) is the head tailor who's been working at the loyal court for 30 years and he is becoming a nobleman in 6 months. One day, the queen (Park Shin-hye) and her chamberlains burn the King's garment accidentally while repairing it. She calls in Lee Gong-jin (Go Soo) that is well-known as a capable tailor outside of the palace urgently and he repairs it over a night. Dol-seok looks down at Gong-jin thinking he's no more than a lowly man at first. But he opens his mind to Gong-jin but feels jealous of Gong-jin's genius at the same time. Gong-jin's clothes not only earn the King and Queen's attention but also lead the trend. Meanwhile, these two tailors make the best garments of their life that might change their fate…
Please refer to the schedule for the on-air details.