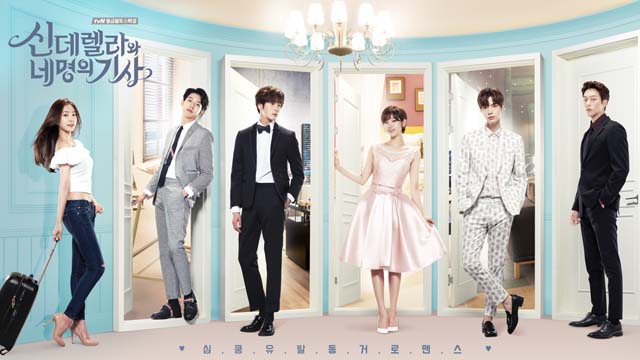 Hello, K-Drama and K-plus fans!
May I proudly present to you the new drama series, `Cinderella and Four Knights"!
Park So Dam as Cinderella of the drama, she gets involved with these amazing looking four guys;
Jeong Il Woo, Ahn Jae Hyun, Lee Jung Shin (CNBlue) and Choi Min. (See the photo above!!)
I bet you can`t take your eyes away from them <3
Moreover, we have the goddess Son Na Eun (A Pink) in the drama as well!
Please look forward to the chemistry between the young characters!
*** K-plus airs `Cinderella and Four Knights` the same time as Korea!***
Tonight!! Don`t miss the chance to see the handsome oppas and pretty unnis~!
Premiering August 12st,
Every Friday & Saturday, 9:15 p.m. (JKT)
Synopsis:
Eun Ha-won (Park So-dam) is an ordinary 20-year-old girl. If there`s not ordinary about her, she has lost her mother when she was young, and her step-mother and step-sister torment her. While she`s trying to save up money for her college by herself, she gets involved in the family business of the wealthiest group of Korea, the Sky Group. And she starts living in the Sky House with 3 cousins of Kang Hyun-min (Ahn Jae-hyun), Kang Ji-woon (Jeong Il-woo), and Kang Seo-woo(Lee Jung-shin)...
Please refer to the schedule for the on-air details.