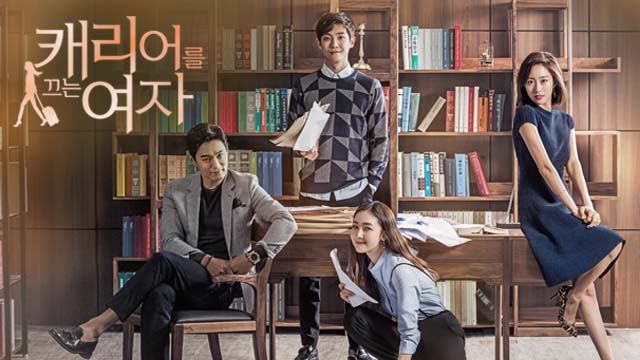 And again, another amazing K-drama on K-PLUS for our fans!!!
We proudly introduce our new drama, `Woman with a Suitcase`!
Choi Ji Woo, one of the most influential actresses, is back after `Twenty Again.`
And Jo Jin Mo from `Empress Ki` is paring up with her!
Not only these two main leads, but Jeon Hye Bin from `Again Oh Hae Young`,
and Lee Joon who used to be in the boy group `MBLAQ` and starred in `Heard It Though the Grapevine` are to be in the drama too!
Aren`t you excited to see their amazing chemistry?
Don`t miss out!
It premieres Friday, September 30th, only on K-PLUS!
Every Friday & Saturday 10:30 p.m. (JKT)
For more information, please visit our Facebook page;
https://www.facebook.com/kplusnetwork/
Synopsis:
Geum-Joo (Choi Ji-woo) strives to become successful in her career. Failing five bar exams, she gave up becoming a lawyer and started working as an administrator in a law firm. Carrying around her suitcase, which she named "JUJU", she has all the information needed to win every case. During one case, she meets Bok-Geo (Joo Jin-mo), who she intentionally claimed he sexually molested her in the court to win the case. But she gets tangled in a conspiracy and ends up behind bars…
Please refer to the schedule for the on-air details.